I Enjoy Being a Ringler Consultant Because...
"…of the unique opportunity I have to secure a guaranteed financial future to injured individuals."
Introduction
Joan began her career with Ringler in 1983, assisting in the establishment of the Boston office. In 1996, she became a Consultant heading up an additional Ringler office in the Boston metropolitan area and holds over 35 years of experience.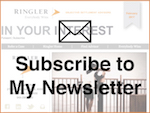 As a member of Ringler, Joan assists in all phases of the negotiation process, designs and presents structured settlement proposals, obtains competitive annuity quotes, assists in the preparation of all closing documents and provides on-site training.
Before joining Ringler, Joan served as the assistant to the Chairman of the Board of the Boston Stock Exchange.
Specialization
General Liability
Medical Malpractice
Workers' Compensation
Medicare Set-Asides
Federal Government & Employment Litigation
Memberships
National Structured Settlements Trade Association (NSSTA)
The Commonwealth Institute
Council on Litigation Management (CLM)
Boston Association of Claims Executives
Joan on Long-term, Customized Benefits
Joan talks about how the long-term customization of a structured settlement provides significant benefits to the injured person.
Joan on Ringler Radio
Merrimack Valley Gas Explosions
RSD Litigation and the Physical Impact on the Client
The Economic Impact on the Insurance Industry
Medicare Set Asides & New CMS Rules
Back to Bio
Refer A Case To Joan L. Pagnano
To refer a case to Joan L. Pagnano, please fill out the form below. Please be sure to include all pertinent information. Joan will get back to you shortly.