I Enjoy Being a Ringler Consultant Because...
"It offers all parties the possibility to achieve their goals and/or needs utilizing creative annuity designs. My years of experience lend to finding ways to bridge the gap between parties."
Introduction
Ross Duncan has been with Ringler since 1984, during which time his office has participated in almost 5,000 settlements utilizing structures.
His office was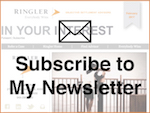 awarded the 2010 Gold Medal for Structured Settlement services to the legal community by the Legal Intelligencer, the oldest law journal in the United States.
Education
Specialization
Structured Settlements
Structured Sales
Memberships/Certifications
Certified Structured Settlement Consultant (CSSC)
National Alliance of Medicare Set-Aside Professionals (NAMSAP)
Member of the National Structured Settlements Trade Association (NSSTA) Board of Directors
Personal Info
Ross is married and has two daughters.  He also has two grandchildren. Golf is his favorite pastime activity, outside of spending time with his family.
Back to Bio
Refer A Case To Ross Duncan, CSSC
To refer a case to Ross Duncan, CSSC, please fill out the form below. Please be sure to include all pertinent information. Ross will get back to you shortly.