I Enjoy Being a Ringler Consultant Because...
"I have an opportunity to truly help people who have experienced a traumatic event - designing plans to assist with current and future needs."
Expertise
Cindy manages Ringler's Louisville and southern Indiana offices. As a Consultant, Cindy markets, quotes, and designs structured settlement plans that meet the unique needs of the injured.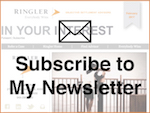 She attends settlement conferences and mediations, and as a lecturer and author, Cindy has extensive experience informing others about the benefits of structured settlements for all parties involved in personal injury cases.
Cindy was also recently elected by her peers to serve on the Ringler board of directors. She will take an active role in leading the company and delivering on the Ringler vision for innovative solutions that meet the needs of its customers
Specialization
Cindy offers more than 30 years experience in claims, insurance management and structured settlements, with diverse expertise in:
General liability
Medical malpractice
Workers' compensation
Non-injury claims that benefit from tax deferral with a structured settlement
Maintaining government benefits through the use of a structured settlement
Special needs trust and Medicare set-aside allocations (liability and/or workers' compensation cases)
Memberships
Board Member, Ringler, 2012 to 2021
Certified Structured Settlement Consultant (CSSC)
Member – National Structured Settlements Trade Association (1st woman on their board of directors from 1992-1998)
Member – National Association of Medicare Set-Aside Professionals

Member – Louisville Claims Association

Platinum Sponsor – Kentucky Justice Association
Sponsor – Indiana Trial Lawyers Association
Ringler History
Cindy joined Ringler in 2003 as a Settlement Annuity Specialist (SAS) and became a Consultant, (business owner) in 2007, managing the Louisville, KY and Southern IN offices.
Additional History
Prior to joining Ringler, Cindy was President of AEGON USA's structured settlement business.  During her 16-year tenure with AEGON, she was responsible for building the business from $400 million to $7 billion through marketing, sales, and acquisitions.  She managed sales, marketing, distribution, and operations activities, which included new business, licensing, payment services and compliance.
Prior to joining AEGON, Cindy was National Operations Manager for Kenneth H. Wells & Associates (now called EPS Settlements), a national structured settlement firm in Denver, CO, and spent seven years in claims and training with The Equitable General Insurance Company and GEICO in Fort Worth, TX.
Helpful Links
Structured Attorney Fees: Preparing for Your Financial Future (PDF download)
Medicare Set-Aside Allocations: A Structured Settlement Consultant with MSA Experience Is a Valuable Asset
Cindy on Video
Solving Problems for Injured People with Structured Settlements
Why Ringler Associates Is the Leader in Structured Settlements
Cindy on Ringler Radio
Inside the Roundup Verdict of Hardeman v. Monsanto
Technology in the Alternative Dispute Resolution Arena
Non-Qualified Structured Settlements Part 2: Tax Implications
Non-Qualified Structured Settlements Part 1: Tax Reform Impact
Repeal on Medicaid Recovery Rights in Structured Settlements
Making Strides in the Fight for People with Disabilities
Personal Information
Married with three children and four grandchildren.
"Being a wife of a high school teacher and coach, and mother of a high school child, my life revolves around youth activities, especially enjoying watching our daughter cheer with her high school squad and traveling with her as she competes nationally with a cheer gym.
"We love sports, especially football and basketball, attending games at the college and professional level in Kentucky and Indiana.  We are actively involved in our church and we love hanging out with our grown sons and their families, especially our grandchildren, who light up our lives!"