I Enjoy Being a Ringler Consultant Because...
"... the products help preserve the purpose and integrity of personal damage awards. Claimants can rest easy knowing they have financial security with minimal risk."
Introduction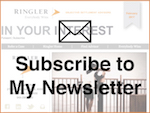 Before joining Ringler, David spent over a decade in Boston as an Institutional Equity Salesperson within the investment banks of J.P. Morgan and Citigroup, and gained valuable experience covering some of the largest and well-known investment institutions in the United States. His role included relationship management, product consultanty, and leveraging internal partners to maximize the client experience.
More recently, David has returned to his hometown of Buffalo, N.Y., to broaden his financial expertise as a Financial Advisor at Merrill Lynch. Given his institutional and individual financial consultanty background, and accreditation as a fully licensed securities and insurance broker, David is uniquely qualified to help design a comprehensive settlement plan.
Memberships/Certifications
Series 7, 63, 65
Life, Health, Accident Insurance License – NYS
Professional History
J.P. Morgan, Analyst, 2005
J.P. Morgan, Associate, 2007
Citigroup, Vice President, 2010
Merrill Lynch, Financial Advisor, 2016
Education
Personal Info
David and his wife Leslie have two children, Peter and Lucy. He is a member of the Knights of Columbus and enjoys golf and fishing.
Back to Bio
Refer A Case To David Nikiel
To refer a case to David Nikiel, please fill out the form below. Please be sure to include all pertinent information. David will get back to you shortly.