I Enjoy Being a Ringler Consultant Because...
"Achieving the common goal of financial security offers a peace of mind for all parties."
Introduction
Duke owns and operates Ringler Associates of Pennsylvania, Inc. As a Broker and Settlement Consultant (CSSC), Duke serves clients nationally.
After joining Ringler in 2012, Duke served as Sr. Vice President of National Marketing and was responsible for new business development, national account management, national marketing and corporate partnerships – as member executive management team of the organization.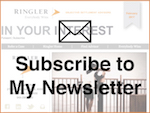 Prior to joining Ringler, Duke held various leadership positions in the property and casualty insurance, health care and Medicare compliance industries.
Duke earned a B.A. Economics from the University of Connecticut, a M.S. Insurance from the University of Hartford and has completed additional post-graduate education at Stanford University's Center For Professional Development. In 2013, Duke earned his Certified Structured Settlement Consultant (CSSC) designation in the National Structured Settlements Trade Association (NSSTA) sponsored program at University of Notre Dame. He is member of the Society of Claim Law Associates and also holds a Senior Claims Law Associate (SCLA) designation.
Specialization
Insurance, TPA & Self Insured Claims Management Services
Health Care Management
Workers' Compensation
Medicare Compliance & Reporting
Federal Longshore & Harbor WC Act
Defense Base Act
Medical Malpractice
Liability
Education
B.A. Economics, University of Connecticut
M.S. Insurance, University of Hartford
Post Graduate Studies, Stanford University
Certified Structured Settlement Consultant (CSSC), National Structured Settlements Trade Association (NSSTA),
University of Notre Dame, October 2013
Memberships
National Structured Settlement Trade Association (NSSTA)
Pennsylvania Self-Insurers Association (PSIA)
Pennsylvania Association of Healthcare Risk Management (PAHCRM)
Philadelphia Area Society For Healthcare Risk Management (PASHRM)
Society of Claim Law Associates (SCLA)
Claims & Litigation Management Alliance (CLM)
National Association of Trial Lawyer Executives (NATLE – Justice Partner)
Workers Injury Law & Advocacy Group (WILG – Affinity Partner)
Certified CEU Instructor by the CEU Institute
Articles
Leverage Emotional Intelligence For Successful Claim Settlements
In this blog post for the AMAXX Workers Comp Resource Center, Duke discusses the important role emotional intelligence plays during the settlement process. Read article.
Weighing Your Options
It is not often that you can utilize a valuable tool at no cost and reap the benefits of significant cost containment and improved outcomes. By structuring a Medicare Set-Aside (MSA), parties can reduce their overall costs and comply with Medicare's policy in this area of compliance. Download article.
Time is Money: Creating Value with Structured Settlements Begins by Understanding Elements of the Internal Revenue Code
This article from Claims Management Magazine examines the tax advantages granted a structured settlement under several different scenarios, including personal injury claims, minors' claims, taxable settlements and attorney fee structures. Download article.
Structured Settlements Protect Injured Workers & Save Work Comp Costs
Duke sits down for an interview with Michael Stack, President of COMPClub to discuss the benefits of a structured settlement for injured workers. Duke and Michael examine structured settlements in workers' compensation cases as a way to offer security and stability for future financial obligations. Read interview.
Duke on Ringler Radio
A Unique Approach to Chronic Pain Management and Addiction Recovery
The Mission of WILG to Help Injured Workers
Trial Preparation, Jury Consulting and Strategies to Win your Case
Structured Settlements and Non-Qualified Assignments
Structured Settlements: Third Party Administrator Management
CE and CLE Programs from Ringler Associates and CEU Institute