Eileen is a Settlement Annuity Specialist in the Phoenix office and has specialized in structured settlements since joining Ringler in 1990. Other experience includes positions in sales and marketing in the construction and manufacturing industries.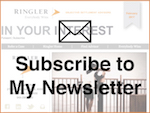 Her responsibilities include attending settlement conferences, mediations, arbitrations, and other disposition hearings designed to resolve cases.
In addition, she designs and presents settlement annuity plans, prepares quotes, handles releases and applications, performs file reviews, and interfaces with clients, the court and attorneys. Eileen also analyzes life care plans and vocational rehabilitation reports to assist in projecting future loss of earnings and lifetime medical awards and judgments. She also handles all functions related to finalizing settlement documents.
Eileen designs a unique structured settlement for each injured party and assists clients with litigation matters related to cases, tax planning issues, workers' compensation and special needs trusts planning. She also participates in seminars on the use and benefits of structured settlements, including tax-free, guaranteed income for injured parties, often for life.
Specialization
Medical Malpractice
Workers' Compensation
Special Needs Trusts
Memberships
National Structured Settlement Trade Association (NSSTA)
Arizona Insurance Claims Associate
Back to Bio
Refer A Case To Eileen Wareing
To refer a case to Eileen Wareing, please fill out the form below. Please be sure to include all pertinent information. Eileen will get back to you shortly.