I Enjoy Being a Ringler Consultant Because...
"it gives me the opportunity to help injured parties secure their financial future."
Introduction
Josh is the Managing Consultant of Ringler in Colorado, having joined the firm in 2002.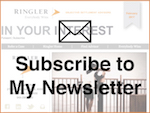 In addition to Colorado, his office covers clients in New Mexico, Wyoming, North Dakota, South Dakota, Montana, Idaho, Nebraska, Oklahoma and Nevada.
Josh conducts seminars on the use of settlement annuities and their importance in funding Medicare Set-Asides. He attends mediations and settlement conferences, working closely with clients on life care plans and with all parties with the goal of facilitating a settlement and providing personally designed financial security for the injured person.
Specialization
• Personal Injury
• Attorney Fee Structures
• Workers' Compensation
• Medicare Set-Asides
Education
• MBA,  Regis University
• Certified Structured Settlement Consultant (CSSC), University of Notre Dame
• B.S., Communications (Minors in Business & Political Science), University of Northern Colorado
Memberships/Certifications
• Certified Structured Settlements Consultant (CSSC)
• Professionals in Workers Compensation (PWC)
• National Structured Settlements Trade Association (NSSTA)
History
Agilent Technologies, Loveland, CO
Island Data Systems, San Diego, CA
GTE, Denver, CO
Personal Info
Meals on Wheels, volunteer
Habitat for Humanity, volunteer