I Enjoy Being a Ringler Consultant Because...
"It offers me the ability to spend each day making the financial lives of others more predictable and certain. Providing the injured with financial peace of mind through a tailored tax-free annuity program is something I never have to regret recommending. "
Introduction
Larry joined Ringler in 1983 when he opened New England operations from his office in Boston. He later oversaw the establishment of two additional offices in Massachusetts, as well as others in Maine, New Hampshire, and Connecticut.
Larry served for 10 years on Ringler's Board of Directors, helping direct the growth of the company and the industry.
Ringler Radio Host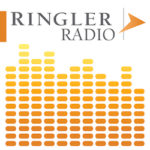 Larry also serves as the host of Ringler Radio, Ringler's groundbreaking series of ongoing innovative Internet radio shows, covering topics of interest to the claims, legal, and structured settlement communities. Click here for the complete library of Ringler Radio shows and videos.
Specialization
Liability
Medical Malpractice
Special Needs Trusts
Medicare Set-Asides
Deferred Attorney Fees
Claims Background
Larry's 14-year insurance claims career, all with CIGNA, began in 1969:
Multi-Line Claims Representative and Supervisor in the Philadelphia Regional office
Manager of the Philadelphia and Hartford Regional offices
National Director of Claims Litigation
Vice President, Northeast Area Claims.
Education
B.A., University of Connecticut, 1969
J.D., magna cum laude, Delaware Law School, 1975
Memberships/Certifications
Pennsylvania and Connecticut Bar Associations
National Association of Life Underwriters
National Structured Settlements Trade Association (NSSTA)
Certified Structured Settlement Consultant (CSSC), University of Notre Dame, 1992
Back to Bio
Refer A Case To Lawrence A. Cohen, CSSC
To refer a case to Lawrence A. Cohen, CSSC, please fill out the form below. Please be sure to include all pertinent information. Lawrence will get back to you shortly.