Introduction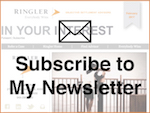 Noah is an accomplished structured settlement consultant who heads Ringler's Sacramento, Fresno and Reno offices, having joined Ringler in July 2008.
In addition to his structured settlement experience, Noah's background includes 20 years in management positions with financial institutions and operating businesses that he owned.
Noah's focus is on designing structured settlement annuity packages for people involved in personal injury, wrongful death, and workers' compensation cases, as well as building and maintaining client relationships with attorneys and insurance professionals.
Responsibilities
As a settlement annuity expert, Noah designs and presents structured settlement proposals and helps injured parties understand the guaranteed tax-free benefits of each structure plan. Related responsibilities include preparing present value analysis to assist in determining claim value, and attending settlement conferences, mediations, court hearings and other settlement forums. In addition, Noah prepares the documentation necessary to finalize structured settlements, and he review files on-site to determine structured settlement potential for clients.
Education
B.S., Accountancy, California State University – Sacramento, 2000
CSSC, University of Notre Dame, 2010
Memberships/Certifications
Insurance Licenses, CA, NV, NE
National Structured Settlements Trade Association (NSSTA)
Certified Structured Settlement Consultant (CSSC)
Back to Bio
Refer A Case To Noah S. A. Schwartz, CSSC
To refer a case to Noah S. A. Schwartz, CSSC, please fill out the form below. Please be sure to include all pertinent information. Noah will get back to you shortly.