Introduction
Tom is a Consultant in the Chicago and Schaumburg offices. Prior to joining Ringler in 1987, he was with the settlement annuity firm of English & Associates.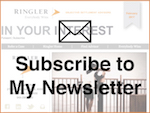 His responsibilities include drafting and presenting structured settlement proposals and handling all necessary functions in finalizing settlement documents. He attends settlement conferences and participates in mediations.
Tom is responsible for marketing and maintaining client relationships, as well as interacting with the court, defense bar and the claims community.
He also participates in local and national seminars on the use of settlement annuities.
Education
B.S., Economics and Business Administration, Northern Illinois University, DeKalb, IL, 1983
Memberships
National Structured Settlements Trade Association (NSSTA)
Council of Litigation Management (CLM)
Back to Bio
Refer A Case To Thomas J. Kovacevich
To refer a case to Thomas J. Kovacevich, please fill out the form below. Please be sure to include all pertinent information. Thomas will get back to you shortly.